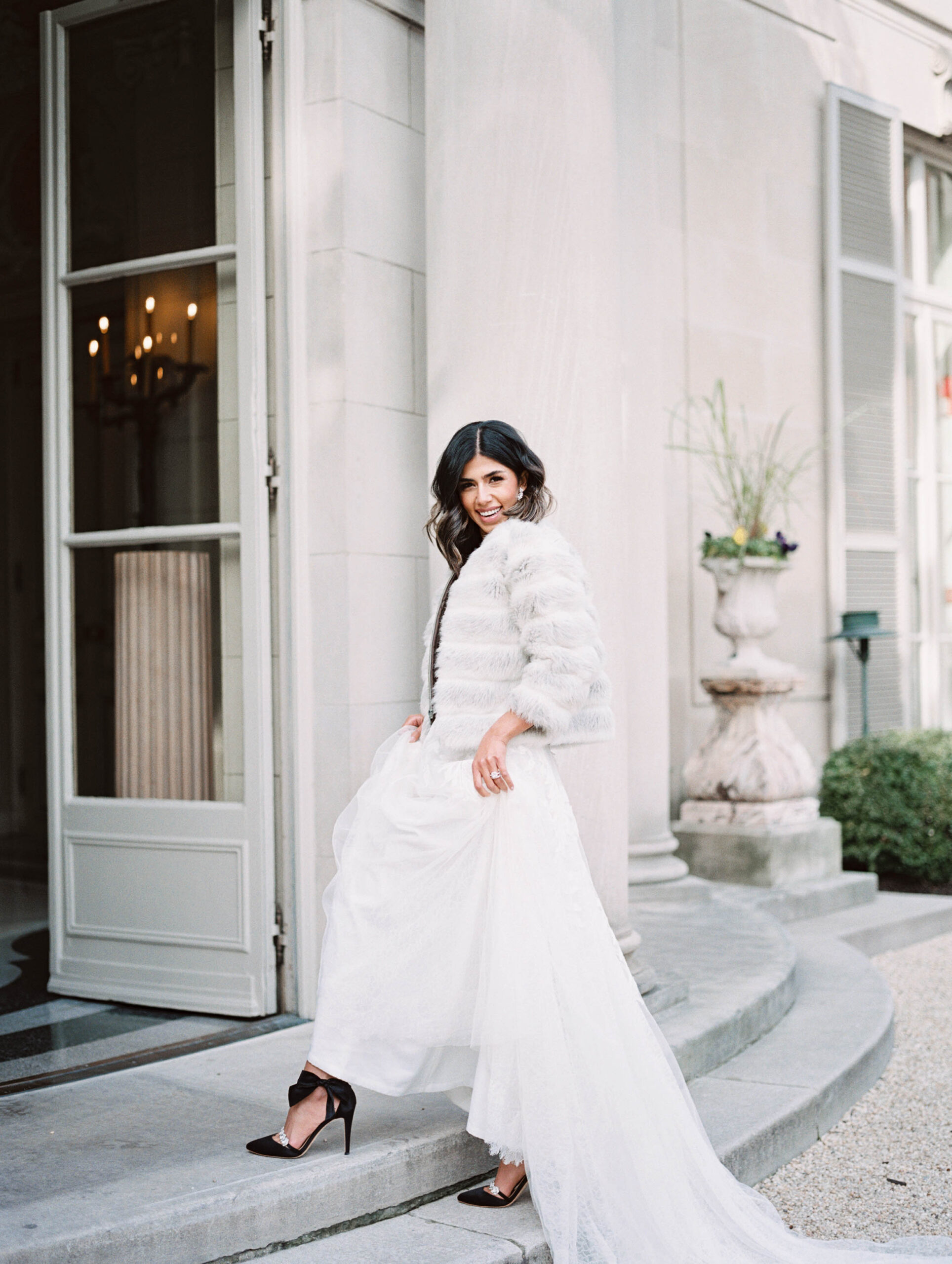 We know what your wedding day means to you and your family. It's only natural to want to start your married life with a celebration that is customized to reflect your love, style, and personalities. The best wedding planners help make your wedding dreams come alive as beautifully and stress-free as possible. Read on for what we believe are the six best reasons to hire expert wedding planners like K Bella Events.
Expert Knowledge
The best wedding planners juggle a multitude of roles: we're stylists, designers, budget managers, counselors, contract negotiators, and day-of coordinators. We're here to help you develop and realize your wedding vision with as few hurdles as possible. When you collaborate with K Bella Events, our goal, whether you hire us for full-planning, design services, or wedding management, is to create a timeless, sophisticated event that is meticulously planned and filled with artfully-curated details. We know that you already have a full schedule, and you likely don't have the time to decide and manage all of the elements that are part of a luxury wedding. You may be too busy to take more meetings or finalize contracts with vendors, to create a wedding design plan and secure rentals, to create a transportation schedule and wedding timeline, or handle many of the other things that are part of the planning process. We take on your to-do list – and even create it for you.
Unique Ideas
Poring over Pinterest, Instagram, and bridal magazines can give you some much-needed inspiration; but the best wedding planners are able to take those ideas, distill them down, brainstorm with you and create a cohesive design plan customized to your personality, taste, and budget. We believe that every wedding should be unique, and we have the experience and industry partners to design and implement an elegant celebration that will live on as a cherished memory long after the actual day.
Budget Development
Budget development may not be the most appealing part of a luxury wedding, but the best wedding planners know how critical it is. Free online budget calculators are great for giving you a general baseline, but they aren't personalized. They can't adequately adapt to your specific needs, take the average costs of your wedding market into consideration, nor account for unforeseen circumstances. No matter the scope of your celebration, K Bella Events will sit down with you to discuss your vision before any vendor contracts are signed. We'll recommend the best areas to focus your investment based on your priorities for a truly customized budget, whether your dream event is for 50 guests or 500. We can also help you manage your budget, set aside contingency funds, and alert you to how proposed changes will impact your budget.
Industry Relationships
Extensive research and luxury event planning experience help us source the ideal group of industry experts for your wedding. We'll assist you in building a creative, responsive vendor team who will not only work in harmony with you but also work exceptionally well together. From hair and makeup stylists and string quartets to the perfect French cuisine caterers or vintage car rental, your event comes with a unique set of details and design considerations, and our knowledge and connections allow us to recommend the best professionals for your wedding in a way that Google searches cannot duplicate. The last thing you want to feel is overwhelmed by extensive lists of potential vendors. Additionally, our relationships with vendors and venues allow us to potentially secure cost savings that isn't typically available to individuals, saving you time and money.
Contingency Planning
The best wedding planners are aware of every detail of your contracts, including those relating to last-minute changes. We're experts at pivoting, trouble-shooting, and negotiating aspects of events that are impacted by circumstances beyond anyone's control. We're prepared to shift strategies based on everything from severe storms or illness to travel restrictions or changes in governmental policy. And, of course, we've been at the ready to help clients create flexible plans due to the emergence of COVID-19.
The coronavirus pandemic has forced all of us to change gears. Couples across the country are confronting the realities of having to postpone their weddings and related festivities. Luckily, wedding planners are experts in the art of Plan B. We've been able to ease the emotional impact and stress of this time by working with our couples, venues, and our team of vendors to reschedule or reimagine events impacted by the ever-changing situation. In need of an elopement or small wedding plan based on your wedding reschedule? K Bella Events has special packages in place that leverage our most valued vendor teams and favorite Virginia venues to provide a beautiful alternative for a luxury small wedding experience.
Day-of Assistance
Your wedding day is guaranteed to be one of the most emotional days of your life. Do you want to spend your morning coordinating your final venue set-up, have your mother or best friend finalizing plans with the caterers, taking flower deliveries, making sure the cake has arrived, directing your photographers, or dealing with any of a hundred other details? No, you want to enjoy the day. You want to spend the time with loved ones and ensure that they can enjoy the day too.
This is where K Bella Events comes in – our team is there to coordinate vendor arrivals and set-ups. We'll make sure that the caterer has the bar fully staffed and your dazzling flower arrangement is not set directly under a heating unit. We'll be there to make the call about whether or not the ceremony can take place outside or if the reception needs to move into the back-up venue. We'll handle the processional line up and cueing your loved ones for toasts. And we can be sure that the antique cake knife from your grandparents' wedding is on hand for the ceremonial cake cutting and that your rare Champagne is perfectly chilled and ready to flow. The best wedding planners are there to ensure that your day looks lovely and flows flawlessly. Working with K Bella Events allows you to focus on your partner, your vows, your guests, and thoroughly enjoy a beautiful beginning to your married life.