washington d.c. luxury wedding planner
GEORGETOWN, WASHINGTON D.C.:
A CITY CHIC WEDDING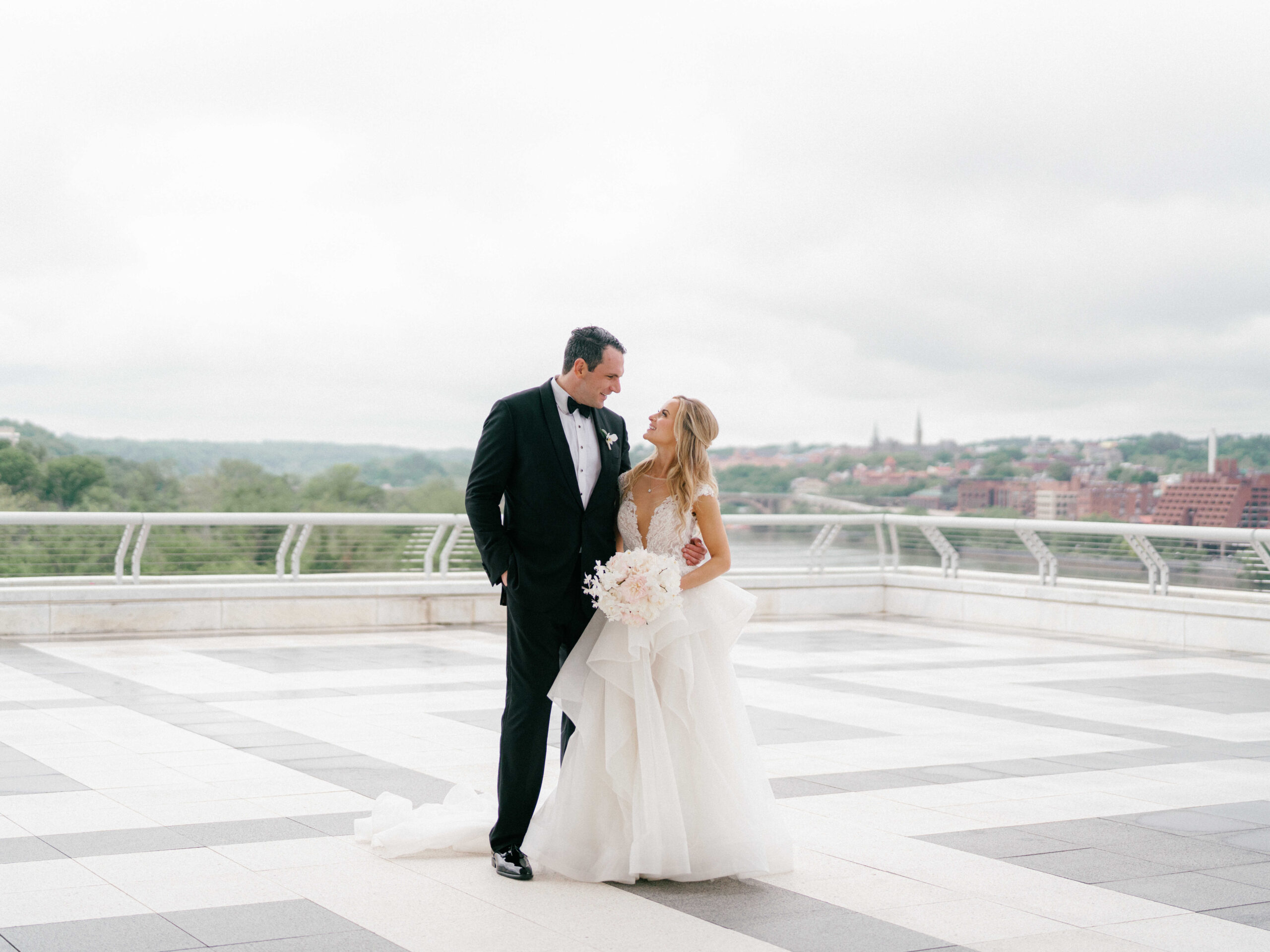 We adored this city chic wedding in Washington D.C., the perfect blending of families, politics, and style. Centered in historic Georgetown where their romance began, C & J were married at Epiphany Catholic Church, followed by a reception on the waterfront at Sequoia DC. In a light-hearted poke at their different political views (and those of their families), our design played off of their political backgrounds and featured fun elements tied to their theme - encouraging all guests to "Reach Across the Aisle." Our escort wall mimicked the senate floor, guests were encouraged to submit their wedding advice ballot through a ballot box we created just for the occasion, and fun personalized cocktails tied in the political theme.
DESIGN:
Flanked by 20 foot windows, this chic wedding reception space featured a stark white and modern interior with almost red wood floors and a huge light installation overhead. While our couple liked the venue's modern edge, we wanted to warm up the space, providing a romantic juxtaposition to the room's clean lines and sharp corners. Enter champagne-colored satin linens paired with a soft sheer overlay, orchids to tie into the structure of the room, and oversized lush arrangements to add height to the space. We also pulled in several trees with uplighting, and copious candlelight through tall glass candelabras to create a warm, inviting space.
Modern yet romantic Washington, D.C. Wedding
DESIGN + PLANNING:
K BELLA EVENTS
PHOTOGRAPHY:
HANA GONZALEZ PHOTOGRAPHY
FROM K BELLA BRIDE CASEY:
"KRYSTIN IS SOMEONE YOU CAN TRUST TO BE ON YOUR SIDE FROM THE DAY YOU HIRE HER. SHE WAS NOT JUST A WEDDING PLANNER TO US; SHE WAS OUR FRIEND, THERAPIST, ENFORCER, PROTECTOR , AND SO MUCH MORE...HER TEAM WAS PROFESSIONAL AND TALENTED FROM THE moment WE MET THEM. I CANNOT SAY ENOUGH GOOD THINGS ABOUT THEM."