luxury wedding planner washington d.c.
LUXE WINTER WEDDING
AT MERIDIAN HOUSE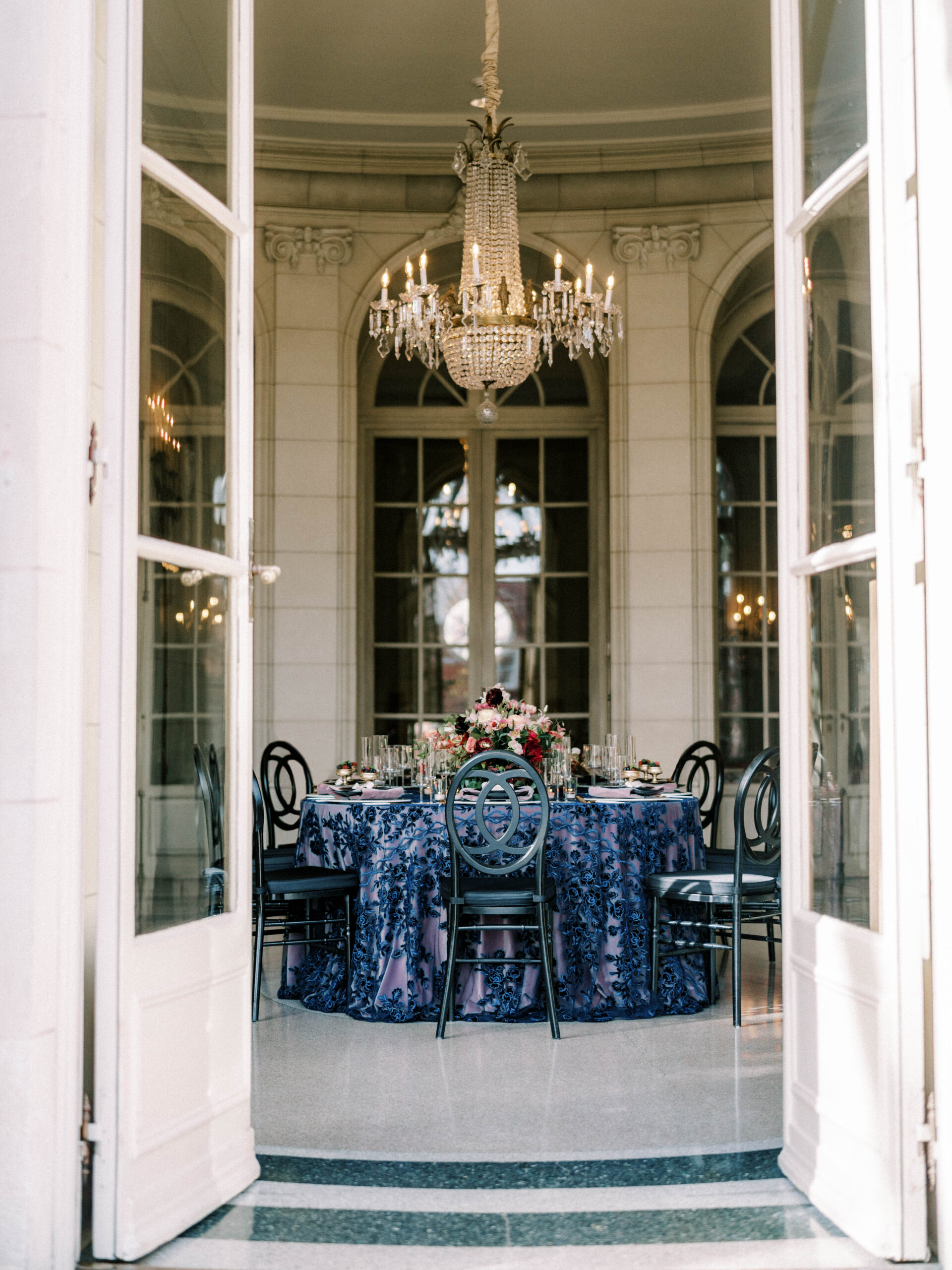 If you are searching for exquisite winter wedding destinations in Washington D.C., you'll be enchanted by the incomparable Meridian House. With its flawless French architecture and manicured gardens nestled near the heart of Washington D.C., Meridian House provided a stunning backdrop to our romantic petite wedding inspiration. Steeped in tradition with its limestone facade and classic details, this jewel of a house lent itself perfectly to our soft yet colorful pink and red winter wedding palette.
An elegant invitation suite from Ink & Press Co. brought old-world charm to complement the winter wedding venue, with its classic soft black echoed throughout. Our tablescape features dreamy velvet-on-velvet linens; a velvet-flocked overlay features a floral pattern that is grounded by modern china place settings and beautiful lacquered chairs. Lush floral centerpieces create both light and depth with rich red amaryllis and gorgeous magenta peonies counterbalanced with pink sweet peas, peach-hued roses and taupe tulips. Scrolled place cards were perfectly perched aside gold berry-filled compotes, tying together the modern yet classic aesthetic. The effect is softly moody yet romantic, especially when placed under a beautiful chandelier in this dazzingly light-filled loggia at Meridian House.
Our bride's cosmopolitan sense of fashion shines through in a beautiful gown from Modern Trousseau, paired with a faux-fur shrug and Bella Belle heels, while our groom is striking in a navy blue suit. Set on the sublime grounds of this luxe winter wedding destination, our couple's nuptials happen to the sweet intonations of a string duo violinist and cellist. In true micro-wedding fashion, our couple celebrates with a champagne toast, followed by a petite cake, just perfect for two.
Vibrant winter wedding inspiration at historic Meridian House
Styling + design:
k bella events
PHOTOGRAPHY:
HANA GONZALEZ PHOTO