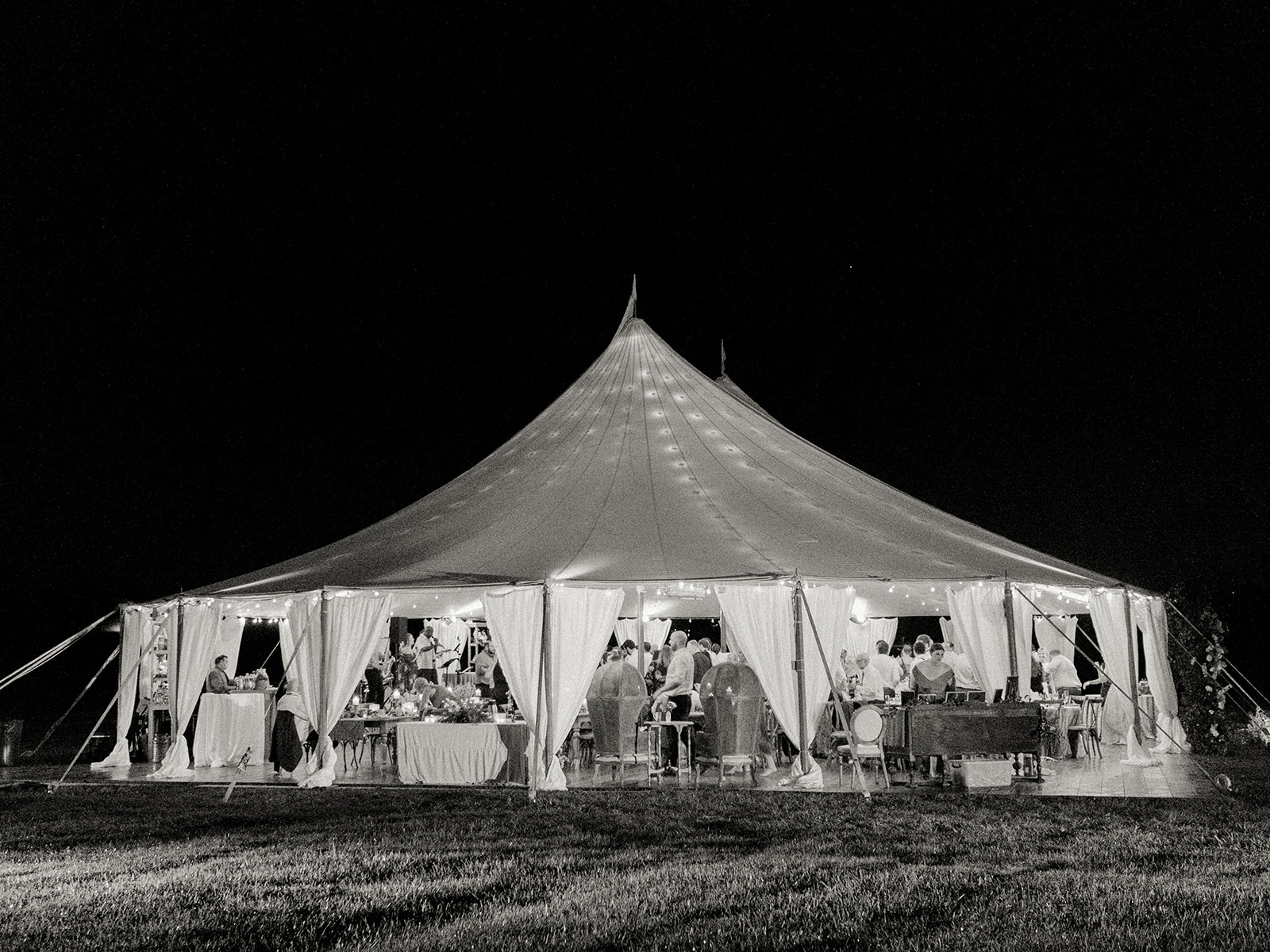 The Key Steps to Planning a Wedding of Your Dreams
Congratulations on your engagement! It's so exciting to begin planning to celebrate your relationship with an event that reflects your love story, spirit, and style. Whether you envision a softly romantic outdoor ceremony and reception or an elegant, black-tie affair in a historic venue, there is a myriad of details to be decided upon before the big day arrives. If you need suggestions on where to start, allow us at K Bella Events & Styling to detail the key steps to planning a wedding you'll always remember.
Tell Family and Friends
After you've had a moment to revel in the excitement of your engagement as a couple, you'll of course want to let your closest family and friends know. They'll want to share in the joy of the moment – we love the idea of a quick Facetime call – as soon as you've had time to reflect together. This personal touch will draw them into the celebration from the very beginning. By taking this step first, you not only get to experience their excitement, but you can avoid the potentially awkward situation of having someone accidentally spill the news on social media. There will be plenty of time later to alert your larger group of friends and publish your announcement, complete with an engagement photo, on a variety of digital platforms.
Find Your Wedding Inspiration as a Couple
Before dates are set, or venues are explored, start gathering inspiration that reflects your hopes for your wedding ceremony and reception. Whether you're a Pinterest or Instagram aficionado or have been collecting magazine articles for years, pulling inspiration together will give you a starting point for planning discussions with both your and your spouse-to-be. Try to agree on a tone. Do you want something classically formal or chic, yet relaxed? Would you like a picture-perfect outdoor ceremony and reception in an Italian vineyard or a several-day celebration that ends with an elegant dinner party in a historic Washington DC venue? Once you are both on the same page with the style and tone, you can take the next steps to planning a wedding, whether you organize it yourself or use the services of an expert planner.  
Choose Your Wedding Party
Do you already know who you would like to stand beside you on your special day? Whether you are planning on having a small wedding party or a large one, letting those you've chosen know your plans early is the best choice. This is particularly important for your maid-of-honor and your bridesmaids, as they can work with you (and your wedding planner, when you hire one) to help alleviate some of the wedding stress. Depending on their role on your big day, they may also want to plan additional celebrations leading up to the event. Many of our K Bella brides like to pull together a small gift and card as their way of asking their bridesmaids to be part of their special day – Etsy is the perfect go-to for this.
Hire a Wedding Planner
If you're going to hire a wedding planner to design and execute the details of your wedding (which we cannot recommend highly enough, of course), this is the perfect time to start interviewing potential planners. When evaluating wedding planners and wedding designers, it's important to review both their style and approach – looking at their website and social media accounts will give you a good read on their style, but you'll want to chat with them personally to better gauge your working relationship. Do your personalities mesh? Is this someone that you'll look forward to speaking to and spending time with? It's also important to understand that not every wedding planner provides wedding design services. When K Bella Events & Styling works with couples, we fulfill the role of both wedding planner and wedding designer. This means that while we manage all aspects and logistics involved in the planning process, we also curate a wedding design plan that reflects our couples' style and love story. The best wedding designers and wedding planners can take the ideas you've developed for your perfect wedding and turn them into a beautiful reality – and do it in a way that is both professional and reassuring, allowing you to shed as much stress as possible.
Pick a Date (and Backups)
Whether you're organizing your own event or working with a planner, you'll need to begin by narrowing down dates for the festivities. If there's a date that is special to you as a couple, selecting one may be simple. Otherwise, begin by deciding what part of the year you would most like as your wedding backdrop. Obviously, if you envision yourself walking through a thriving vineyard as the sun sets or getting those snow-kissed shots of you and your sweetheart, the season will be easy to determine. If your date isn't defined by your wedding style, pick a range of dates that will allow for adequate planning and easy travel for yourselves and your wedding guests. Even if you have one particular date in mind, consider a few backup dates and try to remain flexible, just in case your dream venue, planner or photographer are not available on your first choice. Fortune smiles on those with a back-up date and plan.
Set Your Wedding Budget
Setting your budget is one of the most significant decisions you'll make in the wedding planning process. This step determines everything from venues to the guest list, from the wedding dress to the reception menus. Start by creating a benchmark amount for the total. This will give you and your wedding planner an overall guide when beginning the search for venues, caterers, and other key vendors – and help inform what is possible for your wedding design. The best wedding planners and wedding designers will let you know whether your budget is reasonable given your style expectations, and will help guide you through the process of establishing what makes the most sense, and what concessions may need to be made. Once design and budget is set, your wedding planner will help you adhere to both, while letting you know how changes could impact it. If you are organizing your wedding without a planner, and find yourself concerned that you might get carried away in the excitement, ask a trusted family member or member of your wedding party to help oversee the costs.
Start Building Your Guest List
Now that you've determined your budget, you can start building your guest list. While your list is unlikely to be finalized until much closer to your wedding date, you will already know if you want an intimate celebration of 50 or an event for 200+. Start by including the names of those you most want by your side as you take this exciting step into the next phase of your life. For larger weddings, it's not unusual for parents to also have guests that they would like to invite. Having this tentative guest list will also be critical when you start searching for venues, and, if you already have your venue selected, that in turn will help decide what is feasible. Keep in mind that determining (and managing) your guest list has one of the greatest impacts on your wedding budget.
Select Ceremony and Reception Venues and Vendors
Once you've decided to hire an expert wedding planner, it's ideal if you hire them before you've decided on other vendor partners, such as your photographer, floral designer or caterer. Creditable wedding planners and wedding designers have trusted industry relationships that can ensure your vision comes to life beautifully and within your budget, and in some cases, they may have access to sites that may not traditionally be open to the public. Wedding planners can advise you on the advantages and disadvantages of a variety of venues and vendors based on first-hand experience, and offer suggestions that will allow you to create a wedding that is uniquely you.
Design Save-The-Date Cards and Invitations
Once you've set a date and a guest list, you're ready to send out your save-the-date cards. These tend to be less formal than your invitations and do not necessarily have to be similar in style. However, if you know that you want a particular theme or design element for your wedding, choosing a save-the-date that reflects that style can be an important step toward making your wedding feel cohesive. If you are planning a destination wedding, it is best to send out save-the-dates nine months prior to the event. If you're saying "I do" within driving distance for most of your guests, sending the cards four to six months before the festivities is standard.
While you are having the save-the-date cards printed, you can start talking about designs, colors, paper-weight, and other details of your invitations and RSVP cards with your stationer. Once you've signed the contracts for your venues, finalize your invitations, add your wedding website details (if you have one) to any enclosures, and place your order. Don't forget to order extra invitations! You'll want a couple to save, one for your photographer or stylist to capture and a few on hand just in case. Wedding invitations should be sent six to eight weeks prior to your wedding date, with RSVPs due one month prior.
Launch Your Wedding Website
As soon as you've announced your engagement, you can launch your wedding website. However, it is often easier to wait until you have some specific details like the venue(s) and date confirmed. Work with your wedding planner or with a trusted friend to add information as it becomes available – everything from the schedule of events to links to your registry should be included.
Shop for the Wedding Attire
Finding the perfect wedding dress can be a time-consuming process, but it will be well worth the effort when you see it. Traditionally, the more elaborate or couture the gown, the greater the lead time necessary to have it made and fitted before the big day. To be safe, plan on ordering your wedding dress approximately nine months before your wedding day. Similarly, bespoke or custom suits take time, so plan accordingly; and if you have a large wedding party, you may need extra time for bridesmaid dresses to be made or ordered, tuxedos to be ordered, and fittings to be completed.
Create a Wedding Registry
Building your gift registry may be one of the most fun steps in planning a wedding. Whether you are furnishing a new home, supporting a deeply personal charity, or exploring an interest you both share, a couple's wedding registry requires research, planning, and creativity. The good news is that each of the gifts you receive from it is a token of love and support that will make you smile every time you see them as you enjoy your married life. From brick-and-mortar stores to online registries, there are so many options both online and off. Some of our favorites: Bloomingdales, Zola, BluePrint, Amazon and Neiman Marcus.
Book Your Vendors
Your wedding day is supported by the expertise of a significant team of vendor partners. Whether you're doing your own research or working with recommendations from your wedding planner, once you have your date and venue set, the next step to planning your wedding can be exploring the style and packages of a variety of vendors, from caterers and florists to bands and photographers. Do you have a history with a potential officiant? If not, don't be afraid to meet with several potential officiants who can offer highly customized ceremonies. Together, you will plan the ceremony, from readings to personalized vows. Also, be sure that submitting the legal paperwork is among their services; otherwise, you will need to designate someone to file your marriage license.
Book Hotel Room Blocks
Even if the majority of your guests are located near your event, it is thoughtful to establish room blocks at hotels near your reception venue. These can be booked by guests flying in for your event, as well as anyone who prefers not to drive long distances after the celebrations. Room blocks are critical when you are planning a destination wedding. You can choose one hotel or offer your guests options, depending on availability and the wedding package rates offered.
Plan Your Rehearsal Dinner
Whether you are planning the wedding rehearsal dinner or working with family members to arrange it, there are numerous details to finalize, including the guest list, venue, decor, flowers, transportation and catering. Likewise, there may be some pre-dinner activities that need to be booked or confirmed. For destination weddings, earlier activities may be directly tied to the rehearsal dinner.
Buy Your Wedding Bands
These gorgeous symbols of your commitment will be part of your life every day, so be sure whatever you pick is sized well, fits your style, and works well with your engagement ring (should you choose to wear both). If you're designing your own bands, setting vintage stones in new bands, or re-sizing significant heirloom rings, allow for extra time for adjustments.
Get the Marriage License
The line at the courthouse for marriage licenses is easily the most energetic and happy line you will see despite the bureaucracy involved. That said, getting your marriage license in time is something you should plan extra time for as in-person or online appointments may be limited or involve delays. Every state has its own rules regarding the official marriage license. There may be short waiting periods, guidelines for changing your name, confidentiality requests, and expiration dates. Ask your wedding planner or complete a bit of research about what you need with you to get the official document. While you do not want to wait until the last minute to get the marriage license, be sure that you don't get it so far in advance that it expires before you say your vows, which is typically within 60 days.
Celebrate!
When the long-awaited day arrives, take a deep breath and enjoy every second of your wedding. Know that each step of your wedding planning has brought you to this hopeful day of love and commitment, and with a trusted planner at your side, you know you have the perfect team of vendor partners in place to ensure your day is flawless. Savor the memories and bask in the joy of being newlyweds, spending precious time with friends and family at this extraordinary time.
Learn more about our planning process and services; we're here to assist as you take the steps to planning a luxury Washington D.C., Northern Virginia or destination wedding.